PBI-Gordon introduces new fungicide
PBI-Gordon introduces new fungicide
Friday, February 15, 2019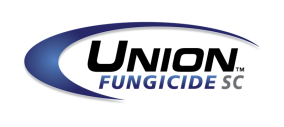 Newly developed Union Fungicide SC from PBI-Gordon Corporation is specifically formulated to provide excellent disease control on golf courses, residential and commercial properties, sod farms, and sports fields. Union is not yet available for sale or distribution. U.S. Environmental Protection Agency registration for the fungicide is anticipated for mid- to late-2019.

Testing has shown that Union is effective in the preventative and curative treatment of pythium diseases (blight, damping off, root dysfunction, root rot), brown patch, anthracnose, cool-weather brown patch, yellow patch, fairy ring, gray leaf spot, red thread, summer patch and rhizoctonia.
For full article, please click here.