Dates set for 2019 Griffin Grower & Retailer Expos
Dates set for 2019 Griffin Grower & Retailer Expos
Tuesday, January 15, 2019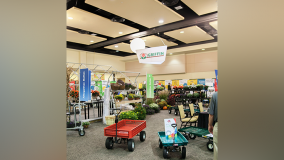 Dates have been set for the 2019 Griffin Grower & Retailer Expos. The company will return to Massachusetts and Pennsylvania to host two Expo events this year, each spanning two days.
The Massachusetts Expo will take place August 21-22, 2019, at the DCU Center in Worcester, Massachusetts. The Pennsylvania Expo is set for Sept. 25-26, 2019, at the Lancaster County Convention Center in Lancaster, Pennsylvania.
For full article, please click here.