PinpointTM fungicide receives registration
PinpointTM fungicide receives registration
Tuesday, October 18, 2016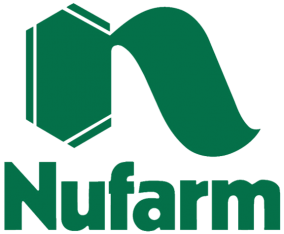 WALNUT CREEK, Calif. and MORRISVILLE, N.C. – Valent U.S.A. Corporation and Nufarm have announced that PinpointTM Fungicide has been registered as a new tool for controlling dollar spot in turfgrass. Pinpoint optimizes disease management programs for golf course superintendents and turf lawn care operators by providing consistent turf quality throughout the season while helping combat dollar spot resistance.

The active ingredient in Pinpoint is mandestrobin, a new strobilurin (Qol) fungicide that specifically controls dollar spot. Pinpoint is effective against dollar spot on turf.

Pinpoint, developed by Valent in conjunction with Nufarm, has been under field development with numerous university researchers since 2006. When compared to industry standard fungicides in university trials, Pinpoint has delivered proven performance in controlling dollar spot.
For full artilce, please visit https://www.lawnandlandscape.com/article/ll-101816-pinpoint-fungicide-control/