SIMPLOT EXPANDS TURF & HORTICULTURE BUSINESS
SIMPLOT EXPANDS TURF & HORTICULTURE BUSINESS
Tuesday, February 7, 2017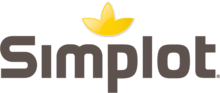 February 2, 2017. Boise, ID
The J. R. Simplot Company has purchased the assets of two key businesses on the Hawaiian Islands – Hawaii Grower Products, Inc. and Pacific Agricultural Sales and Services, Inc. As a result of this asset purchase Simplot will add three locations, along with strategic regional expertise, to its portfolio. The locations are Kapolei, Kahului and Kailua-Kona providing full service to the state.
"We continue to look for opportunities to expand our geographic reach and expansion to Hawaii fits the plan," said Jeff Roesler, vice president of Simplot's Specialty Business Units. "Hawaii Grower Products and Pacific Agricultural Sales and Services have been long time Simplot business partners who know their customers, their geography, and the opportunities for growth; this fits our strategy."
Timing of this acquisition also fits well with the expanded production capabilities and product offerings at Simplot's Lathrop, California operations. New product introductions including GAL-XeONE® controlled release polymer coated fertilizer and FŪSN® Fused-Safe Nutrients are ideally suited for the Turf and Horticulture applications and the Hawaiian marketplace.
As the companies integrate with Simplot, much will remain the same – location operations, sales people and support staff, as well as a cultural commitment focused on employee engagement and customer satisfaction. Importantly, Ken Findeisen and Gilbert and Carol Araki, previous owners, will continue in leadership positions as Simplot employees.
For more information go to http://www.Simplot.com.
About Simplot
The J.R. Simplot Company, a privately held agribusiness firm headquartered in Boise, Idaho, has an integrated portfolio that includes phosphate mining, fertilizer manufacturing, farming, ranching and cattle production, food processing, food brands, and other enterprises related to agriculture. Simplot's major operations are located in the U.S., Canada, Mexico, Australia, and China, with products marketed in more than 40 countries worldwide. The company supports 4R Nutrient Stewardship – using the right source of fertilizer at the right rate at the right time and in the right place. This is a cornerstone to Simplot's mission of Bringing Earth's Resources to Life. For more information, visit http://www.simplot.com.