The Top 10 Crop Protection Companies, Post-Mega Mergers
The Top 10 Crop Protection Companies, Post-Mega Mergers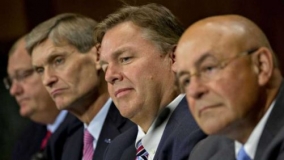 Everyone loves a good Top 10 list. In fact, some prominent celebrities such as David Letterman spent much of their careers cataloguing various Top 10 lists.
In the crop protection company arena, the Top 10 list has been in a bit of a flux lately. Several of the so-called Big Six players have been actively merging their businesses, which has created an entirely new Top 10 ranking – or at least, a new one once 2018 rolls around.
For full article, please click here.